Kenya TM Centre
Contact Details
Email
Telephone: +254 710 535935
Country Director: Solomon Mwangi
Address: Redcliffe Gardens, Block D 2nd floor, Muringa Road, Kilimani, Nairobi, Kenya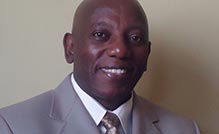 Centre Chairman - Solomon Mwangi
Solomon has been a teacher of Transcendental Meditation for over 30 years. He has taught Transcendental Meditation to thousands of people of many nationalities from all continents, all walks of life and all backgrounds both in Kenya and in the neighbouring East African countries.
Solomon says that TM enhances memory, creativity, concentration and learning ability. Everyone experiences deep rest, relief from stress and anxiety. The most beautiful thing about the practice of the TM technique is that it is completely natural and effortless and the benefits just happen spontaneously .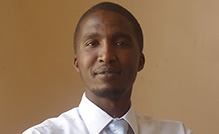 Local teacher - Patrick Kinuthia
Patrick has been a TM Teacher for 6 years now. He is a qualified computer technician and farmer. He has been assisting at the TM Center for more than 15 years. Patrick says: "TM is the best investment that you will ever make; It's a gift that keeps on giving".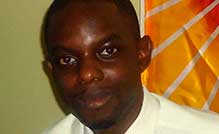 Local teacher - Innocent Maina
Innocent is a student teacher and has been for the past 6 years. He is a graduate in IT and computer science and learned Transcendental Meditation at age 4. Innocent says: "Creativity is consciousness having fun".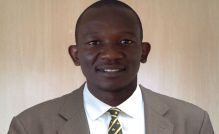 Local teacher - Fred Mwachiro
Fred has been practicing Transcendental Meditation for the last 14 years. He is a clinician by profession. He graduated to become a TM teacher in April 2013 in Thailand. His desire is to teach TM to as many people as possible and create heaven on earth. Fred says: "Man is the master of his own destiny".
For those already practising Transcendental Meditation
MEDITATORS' MEETINGS: Are held regularly at the centre - please contact us for full schedule.
PERSONAL CHECKING: To refresh your practice and receive more guidance on your TM technique, these one-to-one 30 minute sessions are available by appointment.
REFRESHER COURSES: If you would like to refresh your practice and understanding of Transcendental Meditation, why not sit in again on a course of instruction. Phone or email for details.